We all know beauty can get expensive, but have you been to your local dollar store lately? There are some "hidden" treasures to be found! I just want to share some of the great things I found at my Dollar Tree that I have been using and loving. Best part? Each thing I am going to tell you about was $1!
Turbo Twist Towel (imitation)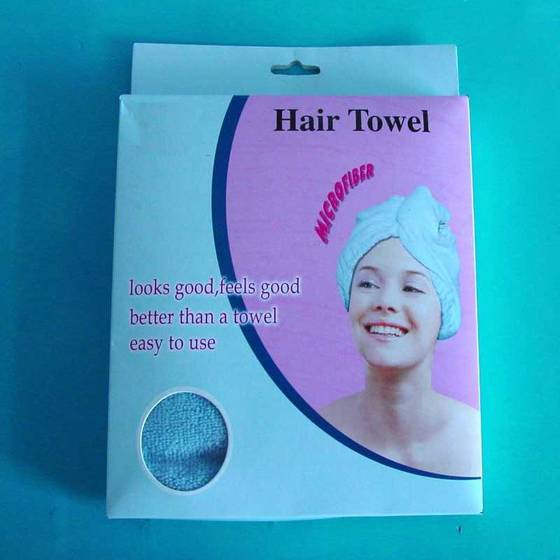 I LOVE this towel! I always thought this was a silly invention, it does what a normal towel does, right?
NO! This towel is small and cone shaped so it isn't heavy or bulky on your head. Not to mention, the button on the back holds the end of the towel and keeps it from falling off your head or whacking you in the eye. If you have really long hair, not sure how this would work, I have below shoulder length hair and it works great, but for $1 it is worth a shot! I also love that it is made of microfiber! This helps absorb most of the moisture from the hair, cutting down on styling time. I like to put mine on right out of the shower, apply my makeup, and then take it out. By this time my hair is damp, not dripping wet. Great deal for $1!!
Nail Polish- LA Colors
This brand can be found at most Dollar Trees. I can never wear nail polish very long, busy mom and hairstylist who always has hands in water, but this nail polish actually held up very well. I love all the fun and unique color options they have. There are also small bottles with fine brushes for doing nail art. Overall, great deal!
Strap Perfect (imitation)
Even though this is not the original Strap Perfect (like one pictured), it is amazing! The pack comes with 8 total bra strap clips, 2 black, 2 white, 2 clear, and 2 cream!! This really does help hold your bra straps in place to be hidden. It also does "lift" the cleavage!! My only problem was that, even with the strap loosened all the way down, on some of my bras it makes them feel a little snug around my back. This is not really a problem, but wanted to give you a heads up in case you wanted to use it on a bra that is already a little snug. Great deal!
These are just 3 that I found on my last dollar store trip, there are many more! I hope to share more dollar store finds with you from my next trip. Happy bargain beauty hunting!