Whats the newest trend in nails? Here is a hint:
These are my nails. Timestamp is wrong! LOL!
Did you get it? The hot new nail trend is to paint one nail on each hand a different color than the rest! This trend has been spotted on a lot of beauty gurus on youtube, as well as a lot of celebrities. If you look very closely you can see Beyonce sporting a bright blue contrasting nail, cute huh?!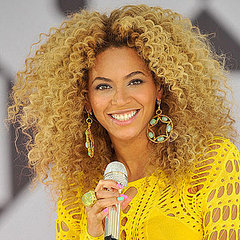 So wether you paint it a different color or decide to make a design, have fun with it!